BIRTHMOTHER'S CHOICE
IF YOU'RE NOT READY TO PARENT, SOMEONE ELSE IS
Think about what's best for you and your baby.
Sometimes it helps to ask yourself some of these questions.
Can I provide for my child?
Many women facing an unplanned pregnancy may choose adoption due to financial insecurity, lack of support and not feeling emotionally prepared.
Would I have time to care for a child?
You may be in school or college, already have children, or have other plans or dreams you want to pursue at this time in your life. Maybe you work full-time and are already struggling.
Will I be parenting alone?
Is the father of the baby in the picture? Is your family willing to help you out? Parenting in the best of circumstances can be difficult, especially if you are doing it alone. Being a single mother with no support from friends or family is stressful.
Am I ready to parent?
That question is the most important. It depends on many factors, including your finances, if you have a support system and if there other goals you wish to focus on achieving before raising a child. You may decide you aren't ready for a number of reasons and should know that there are many families who are dreaming of becoming parents.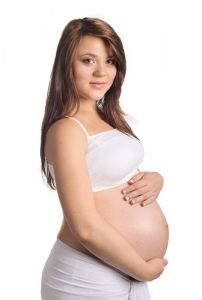 Unexpected pregnancy? We can create a personalized adoption plan for you and your baby.
Welcome to Birthmother's Choice and thank you for considering adoption for your child. At Birthmother's Choice we admire your courage and respect your decision.
You're the FIRST mother and we understand what that means. If you're facing an unexpected pregnancy you are most likely overwhelmed with questions, scared, and anxious about making the wrong decision.
We are committed to helping you understand your choices and working closely with you to make a personalized adoption plan.
24-hour birthmother hotline, 1-800-587-3224. Confidential, no obligation.
Counseling, guidance and advice to help you explore your feelings.
Help determining your financial needs and getting you assistance.
Caring, personal attention and support regardless of what you decide to do. Remember – Your Baby, Your Choice.
An opportunity to choose the adoptive parents.
Assistance with medical, housing and legal expenses.
The chance to talk to the adoptive family on the phone.
Receive letters/pictures of your child (if you choose).
Help with the hospital arrangements.
Emotional support throughout the adoption planning, and after.
Many wonder what their options are if they aren't ready to parent. Will placing your baby for adoption be right for you? Only you can decide what's best for you and your baby if you're facing an unplanned pregnancy and not ready to parent.
The process of deciding whether to place your child for adoption can be a stressful and emotional one. It's a courageous choice to find the inner strength to make that decision. Birthmother's Choice offers support, education and resources by caring and compassionate professionals.
The adoption process can be difficult, but Birthmother's Choice is committed to taking that journey with you. We will be there, every step of the way with encouragement and guidance.
What Birthmothers Have to Say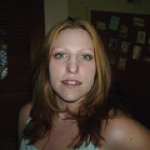 "I was nervous about adoption. I didn't know how it was supposed to work. I chose Birthmother's Choice after going through hundreds (literally) of profiles from other agencies. I was so tired of looking at faces that meant nothing to me. Birthmother's Choice wanted to know my individual situation before overwhelming me with profiles. I really connected with them. Adoption is hard enough and sometimes things don't go as planned, but with Birthmother's Choice looking out for my baby and me, I didn't have to worry. I don't know if I could've made it through to the end without them." – Stephanie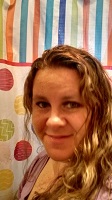 "Deciding to parent or place your baby for adoption is never an easy decision. However, I have faced those challenges and have placed 3 children with the help, love, support, and trust of Birthmother's Choice. Their main goal is to make you feel comfortable in your adoption plan. The staff stick by you from the beginning to end. This is your baby and your choice. They are very aware of that and support you along the way. Without Birthmother's Choice, I could not have done it.
It takes a lot to raise a child. You have to be financially, physically, and emotionally ready. I was already a single mom and struggling. I just knew in my heart I had to make the best decision for my babies, a selfless decision, and that was to place my children for adoption. Think about your baby's future, be selfless and consider adoption with Birthmother's Choice." – Michelle J.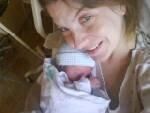 "My name is Andrea. My story started back in 2009 when I was in a bad situation and found I was pregnant and not able to parent. I got in touch with Birthmother's Choice. I thank them every day because if it wasn't for them, I don't know where I, or my children, would be. They helped me find great families and helped me get back on my feet. I never thought that I would be able to make it through such a hard time in my life, but I did because of Birthmother's Choice. After I placed my first child I was faced with an unexpected pregnancy again! Birthmother's Choice was there for me again. If you're pregnant and scared, call and talk to them. I was able to pick my families and have open adoptions. Thank you so much for helping me." – Andrea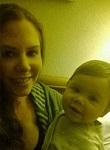 "Working with Birthmother's Choice has been an unforgettable experience. They truly listened to me and were able to put an adoption plan in place to meet my emotional and financial needs. It was incredibly positive for me during a difficult time.
Throughout my pregnancy they genuinely cared about how I felt and what I was going through. If I needed anything they were always there to help me. Because of them I found an adoptive mother for my baby whom I love dearly. I look back on the entire experience with a smile on my face and love in my heart! I'll never forget Birthmother's Choice. Thank you for everything! " – Stephanie B.
WHAT'S NEXT?
If you are considering adoption, you probably have lots of questions.
We love questions! We will help you explore your options to make sure you understand the entire process. We work with you to make a personalized adoption plan. We've got your back as you begin your journey. We start by finding out about YOU. What are your financial needs? Are you in a safe environment? Do you have a place to live? What are you looking for in a family? There are many families looking to adopt, and we believe in making a perfect match between you and the family you ultimately choose. Unlike many agencies we don't just send you dozens of profiles to look at. WHY? Because we want to learn about YOU first, and the type of family you envision for your child. Who are they? What will make them the best match for you and your child? Once we get that information, we start creating your adoption plan.